Performance – Individuals
Gain clarity
Developing skills
Transform ideas into reality
Individual coaching sessions will enable you to find optimal solutions if you're ready to learn and dedicate time to your personal and professional development. Whatever your next challenge, you can make more effective and considered decisions in a shorter timeframe, than you can alone.
Improve communication
Align with company strategy
Realise a project
Executive Teams
Time is short for executive teams, but it is essential that time is taken to develop and facilitate the implementation of a strong company vision or to adapt strategy to meet changing market demands. Through specific tools, executive team coaching sessions facilitate communication and the creation of ideas efficiently. As an external coach, I can positively impact the dynamic of interaction encouraging listening and collaboration to achieve optimal outcomes.
Operational Teams
Many teams have experienced some element of teambuilding. This has helped individuals in teams to understand the different personality types and approaches to problem solving and decision-making. Now, it's important that teams collaborate more to achieve successful outcomes. How good is the communication and efficiency between teams in a company, between subsidiaries separated geographically, between the company and external service providers? Together through coaching sessions, teams can:
Establish a clear team strategy based on the mission and values of the company
Be clear how to align with these values operationally
Optimise the relationships between teams, organisations and stakeholders
Anticipate and plan for requirements from stakeholders
Develop the capacity of continual improvement
Learn the importance of appreciation and dialogue
Create a team charter as a basis for future collaboration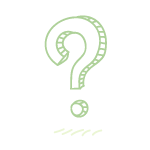 Do you have a question?
Contact me directly at 06.70.00.63.02 for more information.