Do you need to feel more confident when you work internationally?
Are you worried about your accent?
Are you blocked when you try to work in English?
Develop a more confident international posture by:
– Shifting to a positive mindset about your performance in English
– Adopting positive language with interlocuteurs
– Building your self confidence
– Being accompanied in key international meetings / negotiations / presentations
– Being pushed out of your comfort zone
(English language level B1 CEFR or above required)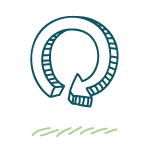 Kay provided me with coaching tools that allowed me to better support my team. Motivation and collaboration has increased and I am able to delegate more effectively. Thanks to follow-up coaching sessions, I was able to adopt a new management style.
Craig Heath, Founder and CEO Fresh Lemon
Programmes can be adapted to your specific needs on request.
Contact me directly at 06.70.00.63.02 for more information.