Future focused accompaniment for positive lasting change
The word 'coach' is used for many different things,
in many different ways.
As an accredited ICF coach, coaching for me is defined as a collaborative partnership between a coach and a willing participant.
It can be proposed on an individual or collective basis and really offers the client an opportunity for personal and professional development. It's a non-judgmental process, which means that a coaching session should be an advice-free zone.
It should work as a catalyst for someone to find their own future focused solutions. I've added 'international' to my form of coaching because I can propose sessions in English as well as French and my intercultural knowledge informs the individual and team coaching sessions I propose.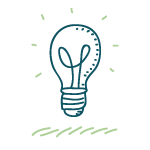 Kay proposes high quality and relevant coaching. Her absolute respect for confidentiality allowed us to work with confidence and in depth on difficult subjects. I discovered during the coaching that there was a lot of emotion in my management style. I was able to step back and implement more pragmatic strategies to serve my goal: to ensure that teams understood my vision and collaborated positively. Her coaching does not impose anything but is about proposing different ways of thinking. A sensitive role, but very well fulfilled by Kay. Thanks to her, I was able to work on my role as a "leader" in an international group and developed more serenity and self-confidence.
Valérie Rénault-Hoarau Directeur Général Delta Dore (2008 – 2018)