Culturally adapt
Build empathy
Extend your comfort zone
I gladly recommend this training to everyone!
I enjoyed the points of active listening in a business discussion: the appropriate context, letting go of my prejudices, and taking breaks… and it showed me the importance and power of open-ended questions.
Marylène LETOUX Ciconya
An informative, user-friendly programme that takes into account the different international contexts of the participants, providing them with appropriate advice and information.
Anyone who works internationally with colleagues or contractors from different cultures and who may never meet them can find here good practices, concrete advice and advice tailored to their situation.
         Patrice GOURMEL Project Management Officer ORANGE
Today's global marketplace means that many companies need to work with international suppliers, outsource services or collaborate with international stakeholders. Increased competition piles on the pressure so, often managers and collaborators do the best they can, but often don't build in enough time to build relationships and understand their international collaborator better.
Without awareness, judgements are made about a multitude of ways of working – approaches to deadlines, management relationships or task allocation etc.
I can help you and your teams build in this time. You'll improve your adaptability and ultimately productivity by becoming more self aware of your own cultural lens. In addition you will be accompanied through the process of transforming this new insight into measurable behavioural change.
2020 ONLINE programme dates
9 – 19 June
23 June – 3 July 
7 – 17 July 
3 – 7 August
24 – 28 August
Programme in English (level B1 required)
French programme available on request
15 hours in total
399€ TTC / per person (eligible for CPF)
Download programme
ebook details
Improve your international mindset 
in 5 steps:
Intercultural knowledge 
Tuesday  8h30 – 10h
Cultural agility
Thursday 8h30 – 10h
Active listening 
Monday 8h30 – 10h
Positive questions 
Wednesday 8h30 – 10h
Extend your comfort zone  
Friday 8h30 – 10h
Incl: ebook + 2 follow up sessions 15h in total
Inscriptions:
kay@ameliore-coaching.com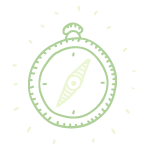 Need to solve a specific cultural issue?
Contact me directly at 06.70.00.63.02 for more information.