Culturally adapt
Build empathy
Extend your comfort zone
I gladly recommend this training to everyone!
I enjoyed the points of active listening in a business discussion: the appropriate context, letting go of my prejudices, and taking breaks… and it showed me the importance and power of open-ended questions.
Marylène LETOUX Ciconya
An informative, user-friendly programme that takes into account the different international contexts of the participants, providing them with appropriate advice and information.
Anyone who works internationally with colleagues or contractors from different cultures and who may never meet them can find here good practices, concrete advice and advice tailored to their situation.
         Patrice GOURMEL Project Management Officer ORANGE
Today's global marketplace means that many companies need to work with international suppliers, outsource services or collaborate with international stakeholders. Increased competition piles on the pressure so, often managers and collaborators do the best they can, but often don't build in enough time to build relationships and understand their international collaborator better.
Without awareness, judgements are made about a multitude of ways of working – approaches to deadlines, management relationships or task allocation etc.
I can help you and your teams build in this time. You'll improve your adaptability and ultimately productivity by becoming more self aware of your own cultural lens. In addition you will be accompanied through the process of transforming this new insight into measurable behavioural change.
Next Dates  ONLINE
Week  44  27 – 30 October 2020
Choose how you'd like to participate. Join for one, two or all sessions.
36€ ttc / session.
CPF option available on request
Download programme
ebook details
Essential elements of an international mindset:
Understanding intercultural difference
Tuesday 27 October  9h – 10h30
How to respond positively to difference
Wednesday 28 October  9h – 10h30
How to be an excellent listener
Thursday 29 October  9h – 10h30
How to use powerful questions
Friday 30 October  9h – 10h30
Competency development
Friday 27 November  9h – 10h30
Competency development
Friday 29 January  9h – 10h30
Ameliore e-book included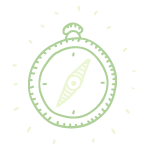 Need to solve a specific cultural issue?
Contact me directly at 06.70.00.63.02 for more information.