Lead a multicultural team
Strengthen your intercultural leadership
Welcome an international clientele
Pitch in English
The following training courses are designed to provide effective solutions to your needs. However, if you'd like to discuss a customised solution or find out more about possible funding through your CPF, please don't hesitate to get in touch.
Lead a multicultural team
Leader, manager or project lead who manages a multicultural team
Strengthen you intercultural leadership
Anyone aiming to or already working as a Leader, manager or project lead
Welcome an International Clientele
Anyone wishing to optimise their customer service in their tourism role
Pitch in English
Anyone wishing to present their project with impact in English: managers, start-ups, independent workers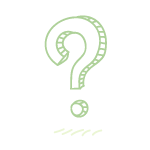 Do you have a question?
Contact me directly at 06.70.00.63.02 for more information.