International leadership development




Optimising international communication




Enhancing cultural competency

 
The following training courses are designed to provide effective solutions to your needs. However, if you'd like to discuss a customised solution or find out more about possible funding through your CPF, please don't hesitate to get in touch.
Develop an Intercultural Mindset
Anyone who wants to optimise their international relations in their working environment
Build your confidence in English
Anyone who wants to improve their fluency in English at work
Welcome an International Clientele
Anyone wishing to optimise their customer service in their tourism role
Reveal Your International Management Posture
Anyone who is targeting or already occupies an international management position
Kay collaborates with us at the World Trade Centre Rennes and the Centre d'Etude de Langues at the Chamber of Commerce of Ille-et-Vilaine to offer an international coaching service, allowing business leaders and entrepreneurs to spend time thinking clearly, questioning their ideas and building the next concrete steps to develop their business projects. I have seen her coaching in action and I can testify to the real benefit that this service can bring.
Nicholas Beaty, Business Developer World Trade Centre Rennes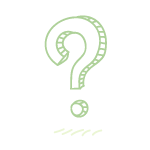 Do you have a question?
Contact me directly at 06.70.00.63.02 for more information.