Culturally adapt
Build empathy
Extend your comfort zone
Today's global marketplace means that many companies need to work with international suppliers, outsource services or collaborate with international stakeholders.
Increased competition piles on the pressure so, often managers and collaborators do the best they can, but often don't build in enough time to build relationships and understand their international collaborator better.
Without awareness, judgements are made about a multitude of ways of working – approaches to deadlines, management relationships or task allocation etc.
I can help you and your teams build in this time. You'll improve your adaptability and ultimately productivity by becoming more self aware of your own cultural lens. In addition you will be accompanied through the process of transforming this new insight into measurable behavioural change.
What is an international mindset?
Be comfortable with being uncomfortable.
An international mindset helps you to establish the best possible relationships with your international contacts and well as those who you work with day to day.
CPF Course Details
The key competences to develop are:
Empathy – be able to put yourself in another person's shoes
Good Listening – words, what's not said, body language, other non-verbal communication
Accepting to get out of your comfort zone – reducing the reflex of reacting negatively to diversity or change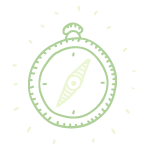 Need to solve a specific cultural issue?
Contact me directly at 06.70.00.63.02 for more information.