Future focused accompaniment for positive lasting change
Achieve your full potential, reconnect  with your team objectives, build bridges after conflict
Ameliore's services are designed to meet your international coaching and mediation needs.
Whether it is to accompany executives in the development of their skills or the implementation of projects, individual coaching will help you achieve your goals.
If your teams need to reconnect with each other and realign themselves with the company's vision and values, team coaching will help you.
Finally, if you need an effective and lasting solution to resolve a conflict, think about how Ameliore's mediation service can help you.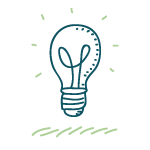 Kay proposes high quality and relevant coaching. Her absolute respect for confidentiality allowed us to work with confidence and in depth on difficult subjects. I discovered during the coaching that there was a lot of emotion in my management style. I was able to step back and implement more pragmatic strategies to serve my goal: to ensure that teams understood my vision and collaborated positively. Her coaching does not impose anything but is about proposing different ways of thinking. A sensitive role, but very well fulfilled by Kay. Thanks to her, I was able to work on my role as a "leader" in an international group and developed more serenity and self-confidence.
Valérie Rénault-Hoarau Directeur Général Delta Dore (2008 – 2018)